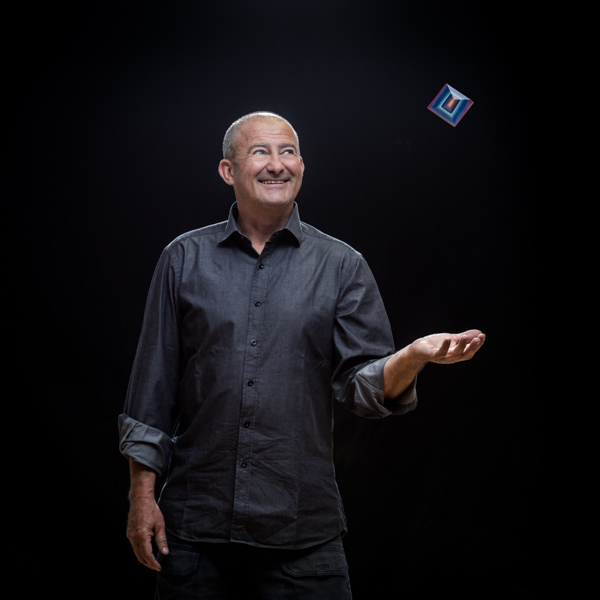 BIO

Carlo Edoardo Trost was born in Montevideo
(Uruguay) in 1959.
At the age of four he crossed the Atlantic and
arrived in Udine (Italy). He studied business
economics first in Udine and then at the University
of Ca'Foscari, Venice.

In 1994 he decided to give up his activity as an
entrepreneur and to take a sabbatical year in order
to travel extensively in various parts of the world.

In 1995 he returned to a childhood project by
setting up a small artistic furniture design and
production business. He thus began a creative path,
which led him to the realization of the first
artwork in 2001.

Since 2008 he has been working with Vail
International Gallery continuously.

In 2015 he created the trophies given at the
FIS World Alpine Ski Championships.